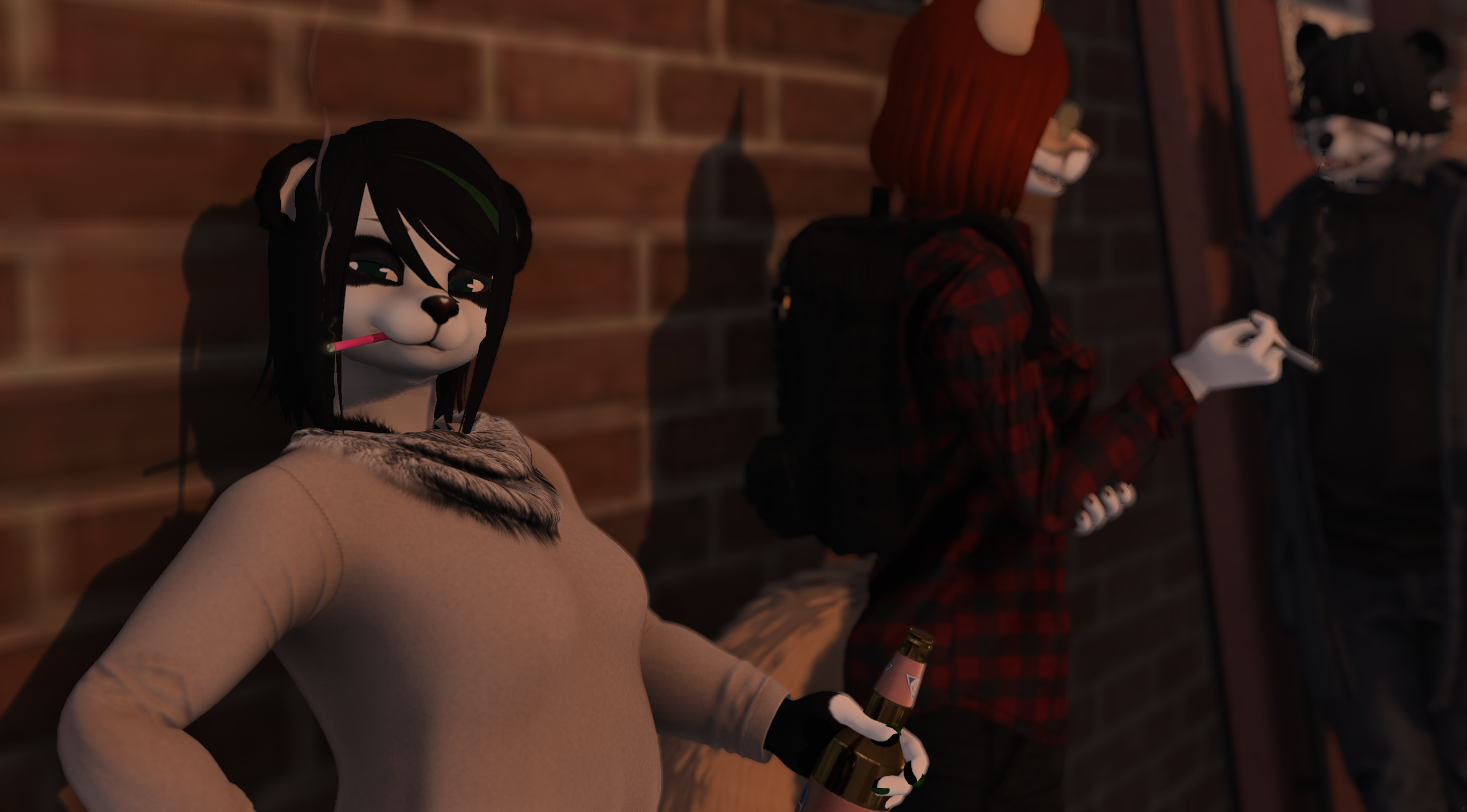 Actor Profile
Yasuko is a beautiful trash fire. Created originally as a foil for Mizu, Yasuko typically takes on roles that require a certain total lack of shame and near predatory horniness. Yasuko's personality can run a gamut, from a refined and coy upper-crust femme fatale, to a sleazy barfly with a reputation for stalking local dives and clubs like a shark looking for its next meal. Serious commitment or intellectual pursuits are typically not Yasuko's forte. Yasuko is a born dominant and doesn't enjoy having to follow or play second fiddle to anyone - her place is in the spotlight.
When I created Yasuko, I'd been listening to "Post-Modern Sleaze" by Sneaker Pimps, and as a result, Yasuko is kind of the logical conclusion of my interpretation of the song. A cute face and beautiful body sort of lost and using the few advantages that nature's given her to get by. She's not terrifically deep, but not artificially shallow, either; she has enough of her own wants, aspirations, and agency to be an interesting character in her own right, but the situations she finds herself in paint her in a much more objectivizing light. From moment to moment, she doesn't greatly mind and is young enough to enjoy the privileges her body brings; but every once in a while, she finds herself wanting for something a little more, and has a significant fear for her future.
Canonical Biography
Born June 3rd, 1960 in Gunma, Japan, Yasuko has spent most of her life pampered and without much in the way of hardship or consequence. Taking an interest in the rapid adoption of the computer during her secondary schooling, she grew to be quite the tech head, and in her young adulthood in the 80's, began to peruse, then host BBSes for various purposes. Yasuko enjoys the occasional trip to Tokyo and Shibuya to shop and see the lights given her relatively rural upbrining and residence. Yasuko is extremely sexually active and into very strange things given her early exposure to the unsupervised and unregulated internet.
Yasuko met Mizu in the spring of '84 through a fetish BBS she maintained, and after some coaxing, now happily calls him her partner-in-crime for verious whirlwind kink adventures. Yasuko enjoys her privileged and comfortable life, and the only thing she enjoys more than her luxuries is the opportunity to share them with others.
Vitals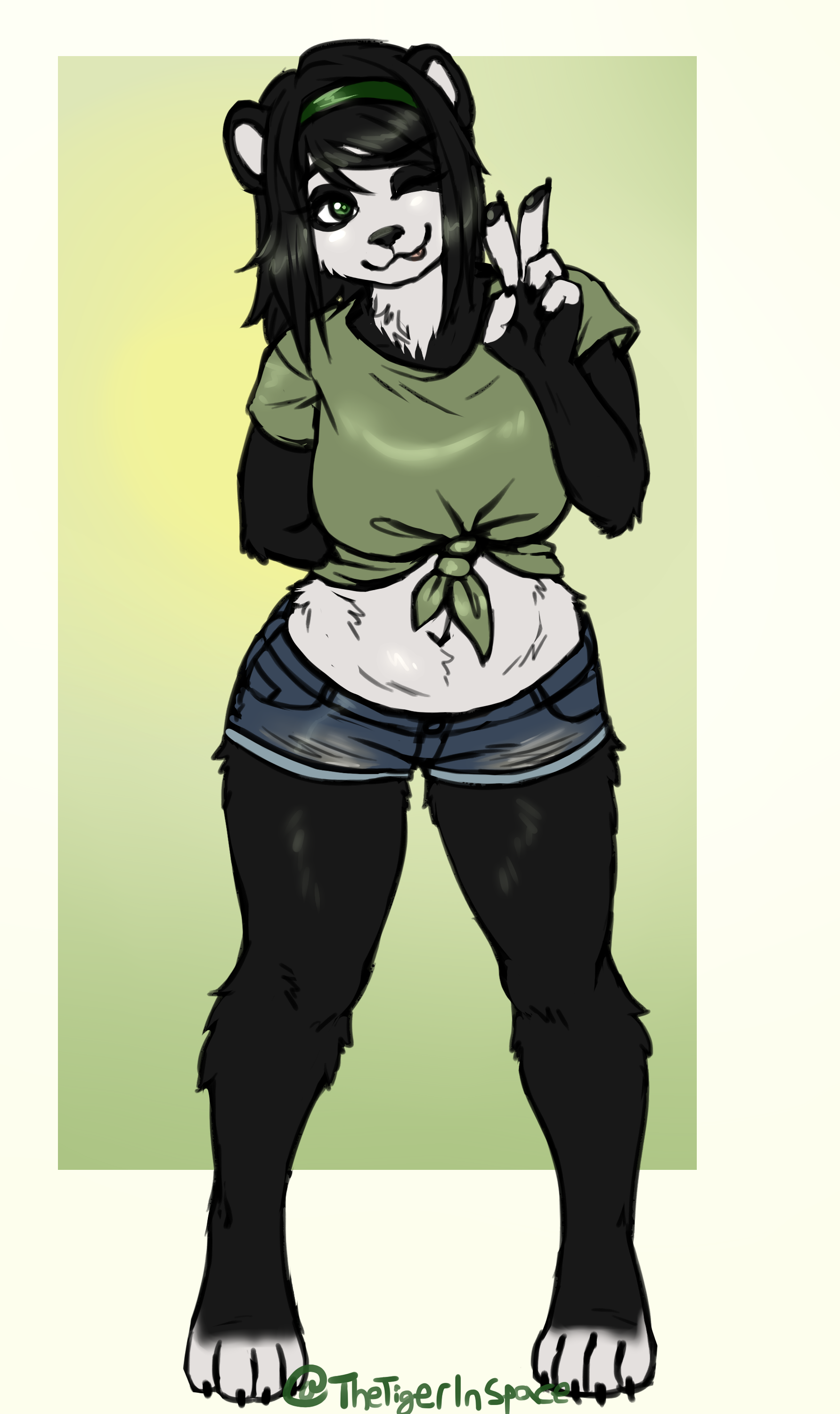 Height: 5'-04" (1.6m)
Weight: 134 lbs (60.8 Kg)
Sex: Female
Eyes: Green
Hair: Black w/ Green Stripe
Species: Giant Panda
Age: 25
Sign: Capricorn
Blood Type: O-
Sexual Orientation: Heterosexual
Gender: Female